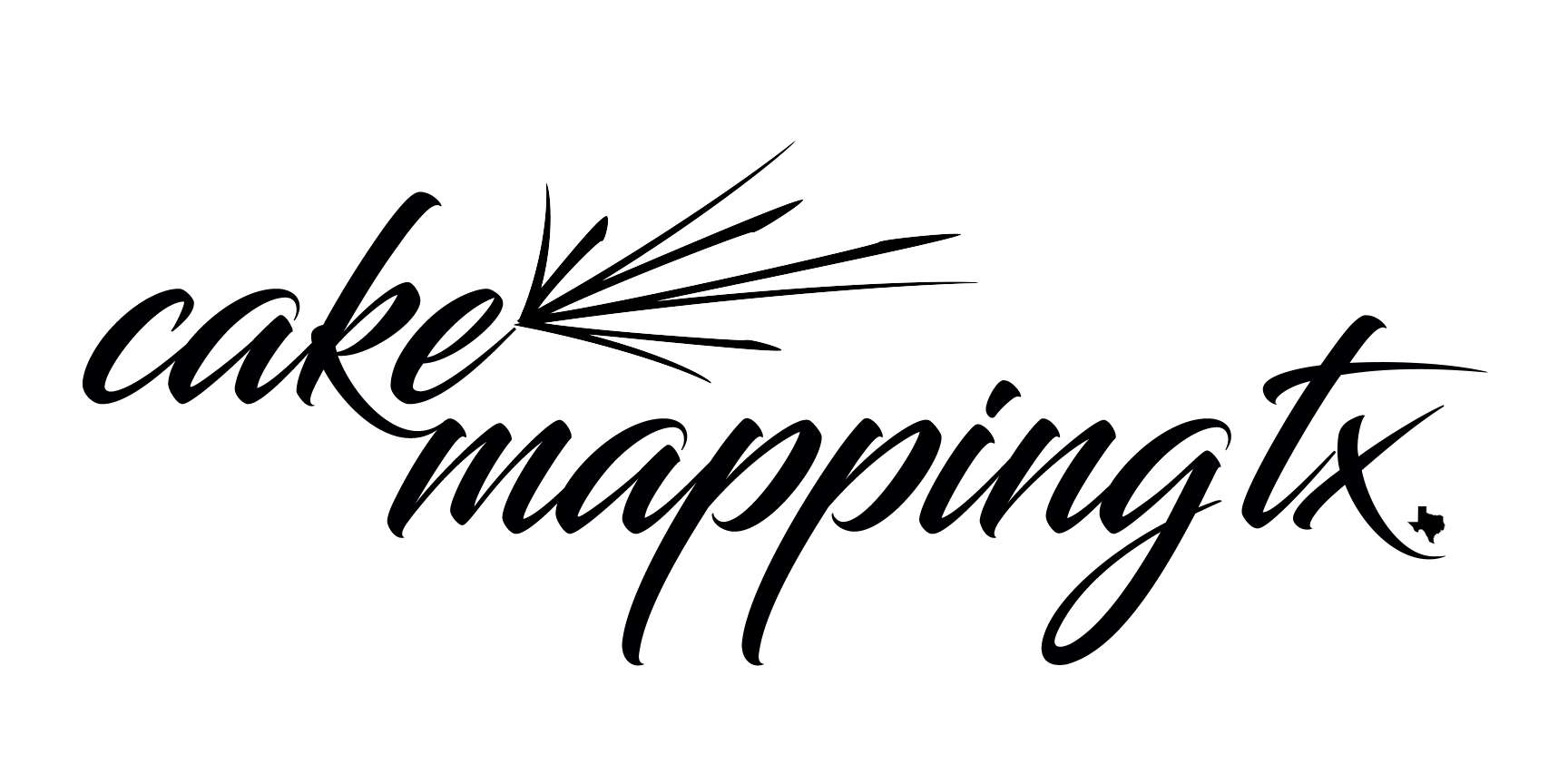 ​"We don't bake cakes."
Cake Mapping is a method of projecting photos / images, video, or text onto layers of a cake. The images are mapped to cover all tiers, specific tiers, or specific areas.
Cake Mapping TX offers two (2) different cake styles: our Traditional Cake – five (5), five-inch (5") layers or our signature Alternative Cake – three (3), five-inch (5") layers, showcasing the center 10" layer, for artistically mapped, larger images. See photos to the left.
We specialize in projection mapping on one (1), two (2) or all four (4) sides of the cake. But no matter the number of sides you choose, no two (2) cakes will ever be alike, as each cake is personalized exclusively for you.
It is highly recommended to use one (1) of our featured Styrofoam cakes, so your show will last the entire event. Think of it as an "artsy" statement piece, rather than a real cake to eat. However, if you decide to choose a real cake, keep in mind, once the cake is cut, the "show is over".
View Cake Mapping TX samples on our Pinterest site and on the boards linked below. Keep in mind, the photo gives you a beautiful overview and concept of various cake designs; however, seeing it in person will totally amaze you and your guests, as the images transition throughout your event.
View More Cake Mapping TX Designs
View All Mapping TX Designs on Pinterest
Cake Mapping Packages & Pricing
Choose the Traditional or Signature Alternative Style Cake Option,
Then Choose to Map One, Two or All Four Sides.
All Packages Include
Consultation - cake mapping design
Creation of mapped scenes (single image, animation, video or multi-layer)
Set-up and mapping of cake design at event
Projector(s), stand(s), skirting, pipe & drape (b/w)
5-layer Styrofoam cake
On-site technician for event (4 hrs.)
Additional Time ($ 150.00/hr.)
HD Quality Images, Videos and Animations Required!
Prices do not include cost of an edible cake.
Packages (Click to View)
Four hours

(10) scenes

Plus (1) animated script
Four hours

(10) scenes

Plus (1) animated scripts
Four hours

(20) scenes

Plus (2) animated scripts
Accent Canvases & Upgrades
Accent Canvases & Upgrades (Click to View)
Dual Accent Canvases (11x14 inch) *Cake mapping package required*
Number of scenes based on cake mapping package
$450.00
Animated Script
Write on text animation
$200.00
Dual Totem
Clear line-of-sight support structure
$400.00
Travel Charge
(> 30 miles from San Antonio city limit)
$2.00/mile
**Cake Mapping Rush Fees**
Rush Fees are incurred beginning at (3) three weeks or 21 days before your event.
3 weeks or 21 days out from event - ($ 300.00)
2 weeks or 14 days out from event - ($ 600.00)
1 week or 7 days out from event - ($ 900.00)
Accent Canvases & Upgrades (Click to View)